About Little Ed Learning Center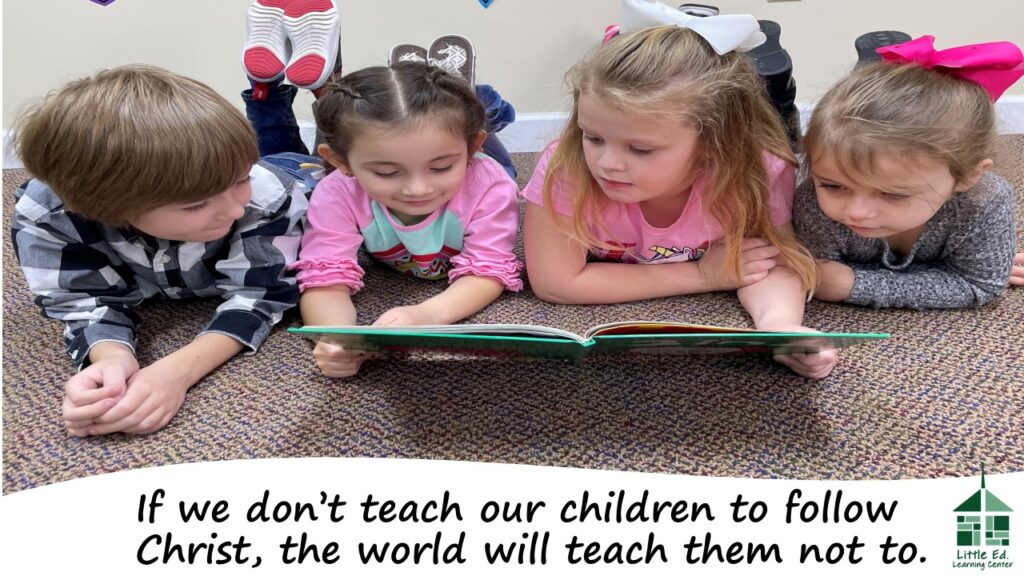 MOTTO
To play, learn, and grow together in the warmth of the Son.
GOAL
To be an extension of the home, and a partner with parents, in providing a Christ-centered, desirable and enjoyable first step in the educational journey of each child.
VISION
To be a place where children are made aware that they are a wonderful, cherished creation of God and where God's love is demonstrated to each other daily.
The Little Ed. Learning Center is a Christian preschool facility housed within Green Valley Baptist Church, that serves children ages 3 through 5+ by fostering their physical, emotional, social, intellectual, and spiritual development. The Center was created in 2004
by a group of mothers looking for a place of learning grounded in Christianity for their preschool age children. As a ministry of the church, the Little Ed. Learning Center is overseen by the church and its members.
The Center utilizes several spaces within Green Valley Baptist Church including classrooms, indoor recreational space, and an outdoor playground.
We aim to provide a safe and nurturing environment where a child can learn through teacher-guided and child-initiated activities.
Our curriculum
is based upon developmentally appropriate practices and capitalizes on activities involving play, creativity, choice making, social development, and discovery
. Our teachers incorporate i
nteractive activities, discussions, hands-on approaches, and utilization of props and manipulatives to help children learn and apply various concepts.
Our class sizes are small, in order to ensure an appropriate student/teacher ratio. Enrollment is open to all families within the local community; however, priority enrollment is reserved for church members and their families. If classes become filled, a waiting list is created for each class. Families on the waiting list will be notified in order of their application if vacancies occur.