As You Enter
As you come down Green Valley Rd and see our church there will be two entrances. Both entrances have easily identifiable access to the church so that you do not have to worry about finding out where to go. Both parking lots are rather large and easy to park in

!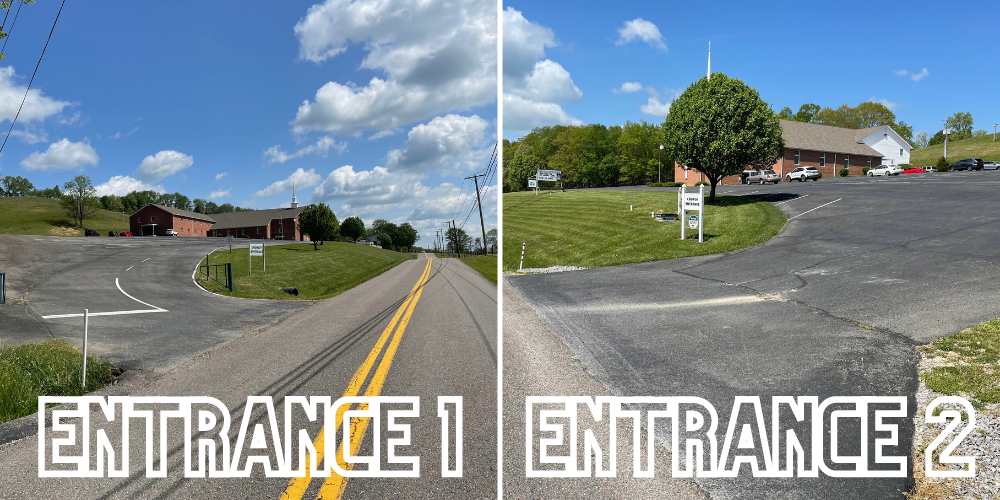 Entering the Building
If you decide to park in the first parking lot you can enter through one of a couple of doors. There is a set of double glass clear doors on the corner where you can enter, turn from there, and head into the foyer where you will be greeted by our lovely welcome center host Mrs. Joyce. Here you can fill out your welcome card in person and receive a gift for joining us. If you come in the second entrance and park you can come in underneath our covered entranceway. Here you will be greeted by some of our friendly church deacons and given a bulletin. You can proceed from there to the welcome center for your gift.
Worship
After you meet some friendly faces and enjoy some time familiarizing yourself with your surroundings, you can join us in the sanctuary for worship. You can sit wherever you would like, there is no assigned seating at Green Valley. You can worship in your way as we bring praise to our Lord together through song and the Word of God.