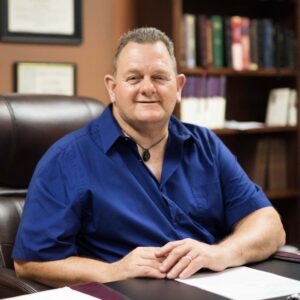 Pastor Don Zampogna graduated from Andersonville Theological Seminary in Camilla, GA in November 2005 with a TH.D. He is a certified Empower Christian Leadership Coach and a graduate of Light University Association of Christian Counselors in 2008. Pastor Don has been very active in missions throughout his 26 years of ministry.
Don and his wife Michele have been married 46 years and counting! They have two grown sons, four grandsons and one granddaughter, and are currently sponsoring a wonderful six-year-old girl from Indonesia and a young man from Kenya through Compassion International. They both share a passion to see people come to know Jesus Christ as their personal Lord and Savior and to see Christians growing spiritually in their walk with Christ.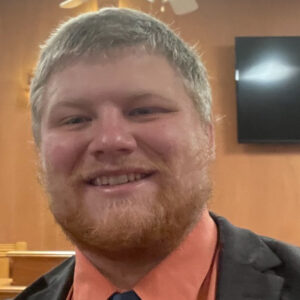 Brandon Nuckles

Youth & Children's Ministries

Brandon is a lifelong resident of Russell County who resides in Honaker, Va. He has served in various church roles since receiving the call to ministry in 2016, including pastoring, leading youth groups, and planning church events. He is a distance learning student at the Southeastern Baptist Theological Seminary in Wake Forest, NC, where he is seeking a degree in Pastoral Ministry. As a hobby Brandon and his wife Katie both love to get outdoors and spend time in God's beautiful creation.
Brandon and his wife Katie have been married since 2017, where she joined alongside him in ministry. Both have a heart to be "laborers in the harvest" and seeing those whom they minister to come to know Jesus Christ and develop a closer more intimate relationship with Him. They will welcome their first child, Judson, in December 2021.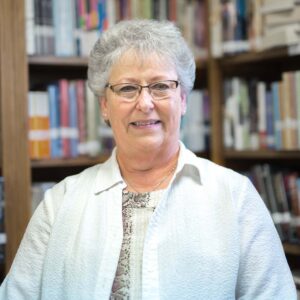 Joyce was born and raised in Russell County, VA and accepted Christ as a teenager while attending Morning Star Community Church of the Crossroads area. After marrying her husband Denny, she began attending Bascom United Methodist Church where she served as Sunday School Teacher and Youth Leader. She has served as the Administrative Assistant at Green Valley Baptist Church since August of 2016. Joyce and Denny have one son, one daughter, two granddaughters, two grandsons, one step-granddaughter, and one great-grandson.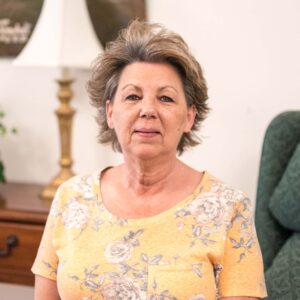 Peggy was has lived in Lebanon, VA for 40 years and has been a member of Green Valley Baptist Church since 1990. She has served as the church Housekeeper since 2010. Peggy and her husband Steve are both members of the church.
Little Ed. Learning Center Staff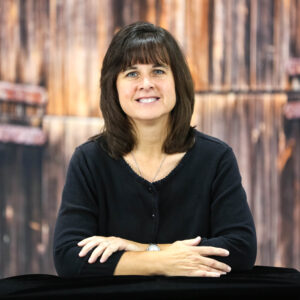 Teresa Rasnake

Director, Little Ed. Learning Center
Teresa was born and raised in Haysi, Virginia. She accepted Christ at the age of seven during a revival service held by a missionary. She graduated from Southwest Virginia Community College with an Associate's degree in Computer Information Systems in 1989 and has worked in that field for thirty years. Teresa has been married to her husband, Matthew, for thirty-two years and they have two children, Rebekah and Kaeli. She has thirteen years of home school teaching experience as well as experience with organizing a homeschool co-op in Abingdon called CHATT (Christian Homeschoolers of Abingdon Training Together). She is passionate about giving children a Christian education and is excited about working with the children at the Little Ed. Learning Center.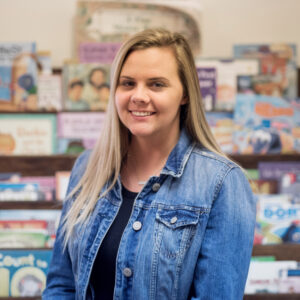 Laken Robinette
Teacher, Little Ed. Learning Center
Laken grew up in Russell Co. Va, and was saved in 2004. She is a graduate of Honaker High School and Virginia Highlands Community College, and is currently pursuing a Bachelor's degree at Lindsey Wilson College in Columbia, KY.
Laken loves children and has been a substitute teacher for the Russell Co. Public School System since August of 2016. Additionally her previous volunteer experience at Greendale Elementary has equipped her with many classroom management skills, and opportunities to teach children, provide tutoring, and work with special education students. Laken has also been actively involved in Christian Youth Camps and Children's Church. She is excited to work with the students at the Little Ed. Learning Center.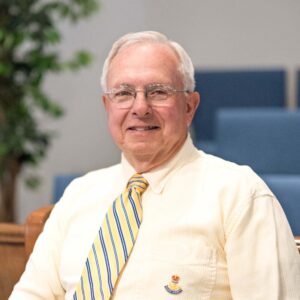 Congregational Song Leader
Marty was born in Waterloo, IA, and grew up on a farm in Bremer county. Attendance at church with family was a major part of his life. After marrying his wife Fran, he became a member of Green Valley Baptist Church. Through the years Marty has served the church in several roles including Bible School Teacher, Sunday School Teacher, Director of Sunday School, Assistant Choir Director, Congregational Song Leader, and Deacon. Additionally he conducts weekly church services at Mountain View Retirement and Adult Care Residences. Marty and Fran are both retired and enjoy gardening, reading, and traveling.